XLoveCam – Fans of live sex all love the exclusive starlets on X Love Cam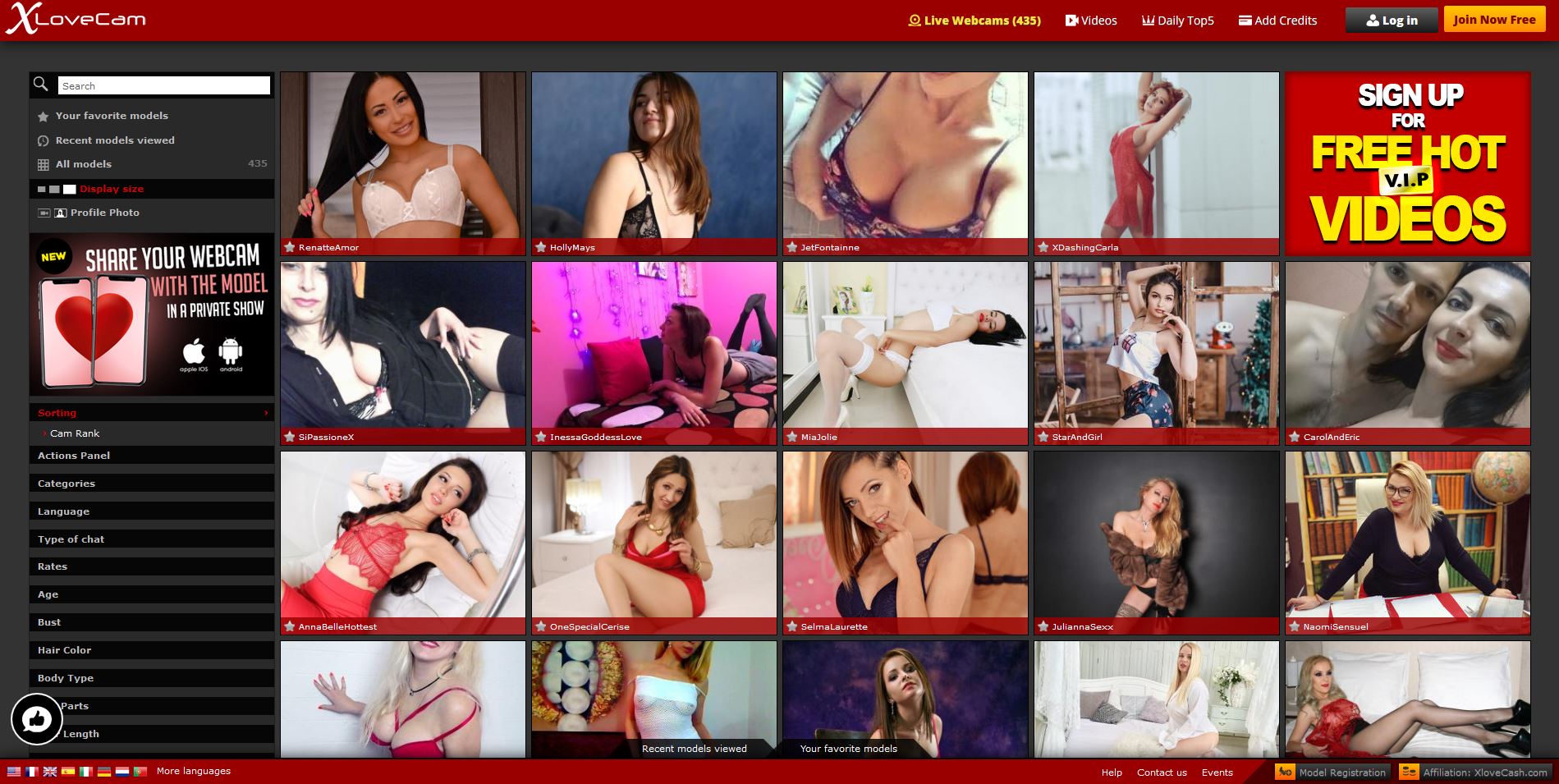 Reviewed by bestlivecamsite
XLoveCam is a premium sex webcam platform where you can sign up for absolutely free and take advantage of viewing European beauties. In the free chat mode, nudity is permitted which is an extra perk! This cam site has fun editions according to the day of the week. For example, Mondays are all about titties and topless webcam models hang out with their tits out.
Many of the sexy can girls are independent performers and the sex can website is full of an array of European looks and attributes. There are many languages spoken, specific looks, and sexy kinks of the live porn models.
Review of XLoveCam
XLoveCam started in 2006 and over the course of time, the platform has gone through changes however the basic website layout and design stay the same. If you're going on a vacation to Europe sometime soon, XLoveCam may be the experiences you need to get you in the right mindset.
There are many models to choose from and each cam girl on XLoveCam will offer you a different kind of experience.
XLoveCam has one of the fastest turnarounds in terms of loading pages. Every time you open a webcam room, the page will appear automatically.
There are both amateur and professional webcam models. Amateur performances are typically done at a models home whereas professional shows are typically filmed in a studio. So depending on what you enjoy, you can seek out and find.
Cam Girls
With almost 400 cam models available at any given time XLoveCam, provides the platform to find what you're seeking. Many of the girls are bilingual but have a good grasp of the English language. The cam models change throughout the day so you can refresh the page and get new models and shows available for your viewing pleasure. Both amateur and professional webcam girls are available.
Cam Men
The number of cam men modes on XLoveCam is very limited. If you want to experience a show with a male cam model, other sites may prove more beneficial.
Cam Couples
The number of cam couples registered is higher than the number of cam couples performing. Other webcam sites offer more cam porn in terms of couples fucking.
Free Cam Model Profiles
XLoveCam mode profiles tend to be detailed and will more than often give you information about what the cam model is interested in sexually. You will notice that the site provides information on the kinds of acts you will likely be able to view, the model's number 1 fantasy, the cost of different shows and more.
Webcam Sex Chat Options
XLoveCam has two main options for chat rooms: free amateur chat rooms and paid chat rooms. In the free chat rooms, you have the option to tip the cam model and request specific acts. Additionally, nudity is permitted in the free chat so tipping may increase what you see. You can gain unlimited free chat time once registered.
You can purchase credits and then be able to request that cam models go into a private room with you. In the private rooms, cam to cam is available should you want to put on a show too!
There's also an option to join Exclusive chat, which doesn't allow spectators to look in and see what's happening in the private show.
Live Sex Video Quality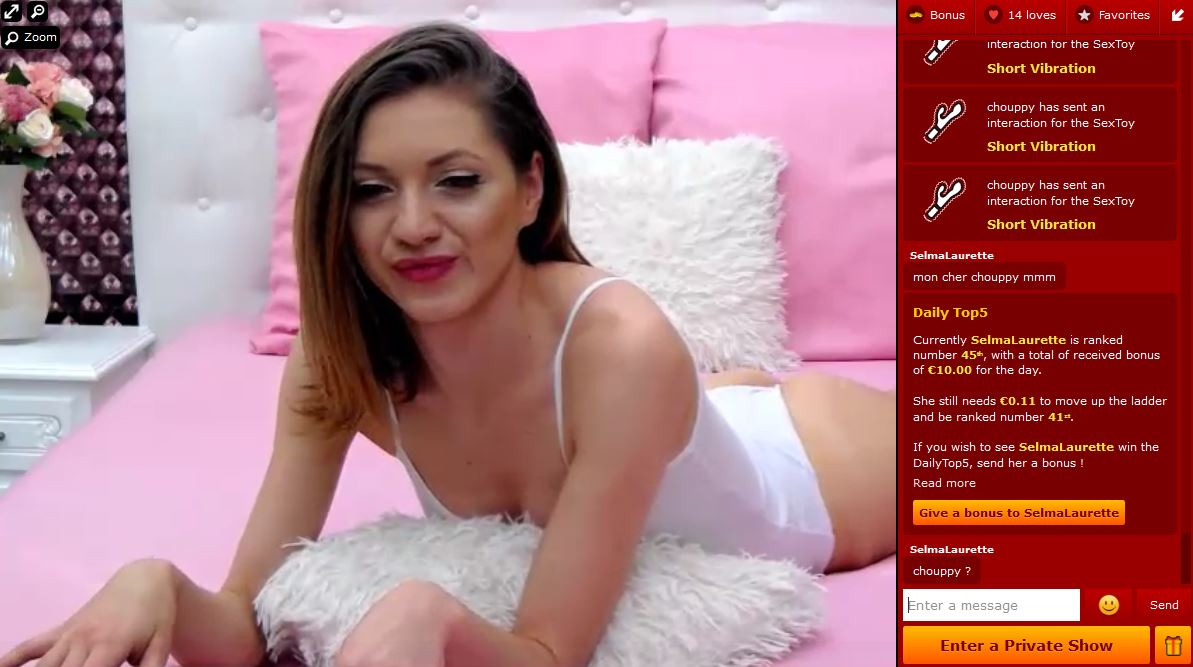 The quality of the live sex videos increases over time on XLoveCam. In the beginning, the video feed will be low quality and improve over a few seconds. The video quality of XLoveCam could be improved.
Xlovecam Mobile Cams To Go
The mobile webcam site is very similar to the browser site. One great thing about the mobile interface is that you can quickly switch from performer to performer by swiping left and right. However, the rotation feature seems to be a little wonky and will change the size of the video and chat window.
XLoveCam Prices And Discounts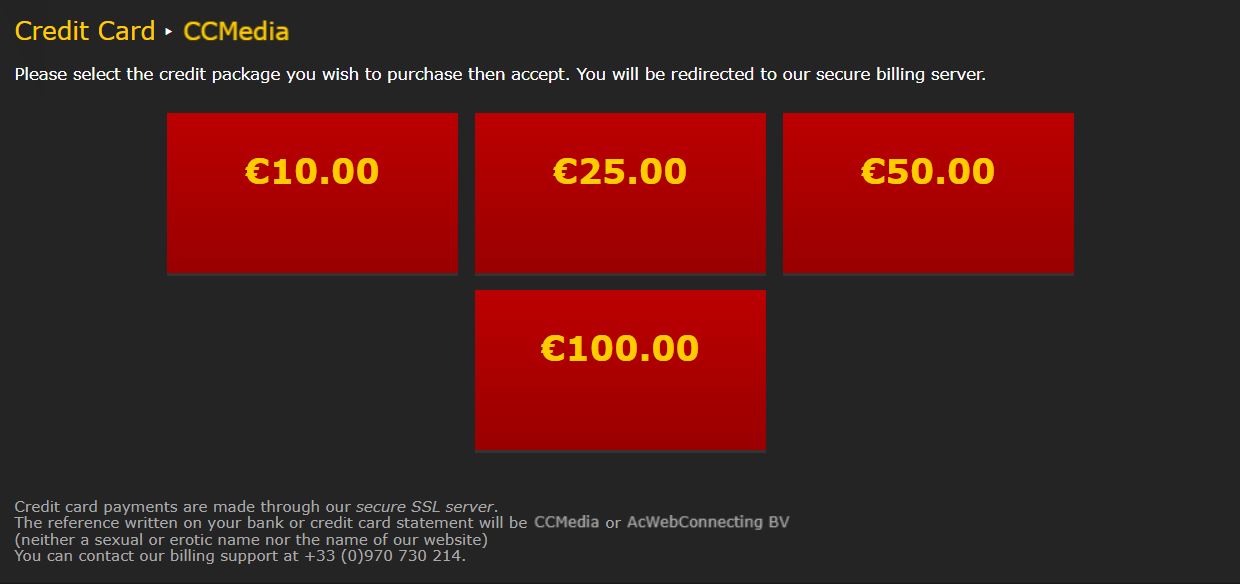 All paid shows are done through XLoveCam credits which can be purchased for €1.00 each. As the sex cam models set their own prices for their private sex shows, depending on who you want to view, will determine the price per minute. The range goes from €0.65 – €2.50 per minute.
You can pay through credit card or PayPal and XLoveCam guarantees safety when it comes to your personal information.
Getting Started on Xlovecam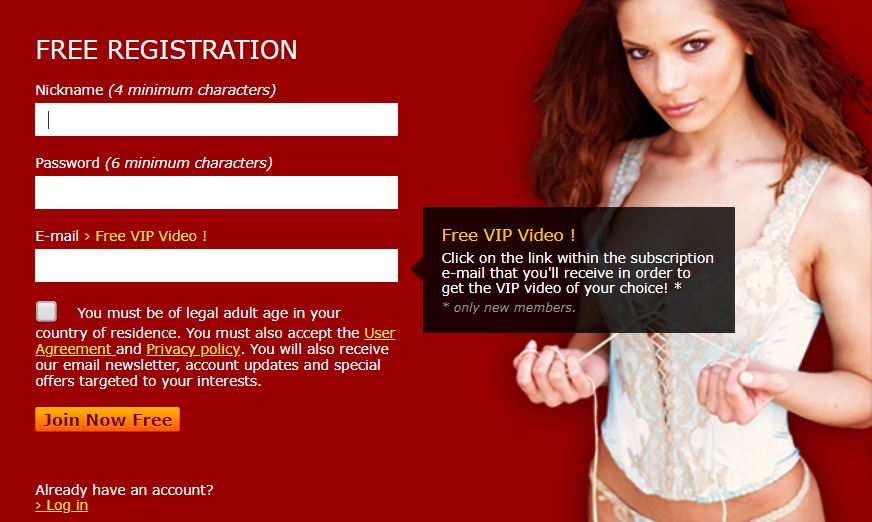 Getting started on XLoveCam is simple. All you need to do to become registered is a username and a password. You can choose to include your email and receive a free VIP video. It is highly advised to include your email so that when you purchase credits, the information will be sent directly to you.
XLoveCam Customer Support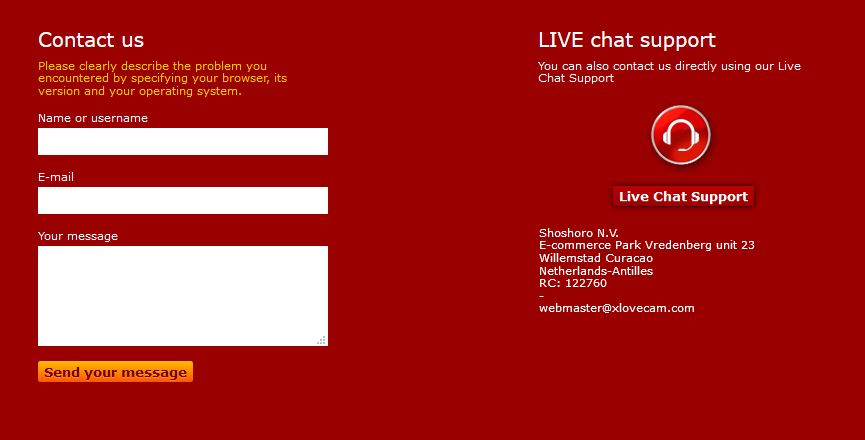 XLoveCam's customer support is top-notch. There is an FAQ section, email, tech support, and live billing. The XLoveCam staff are on point with their communication and can answer any question you may have promptly. It's obvious that when you're in touch with XLoveCam's team they are eager to help and assist in any way possible.
Pros
Registration is indeed Free of charge
The thumbnails are very fast to show the model rooms
Ideal search function
The excellent customer service department and even a detailed FAQ section on the website
Cam girls speak many languages
Both amateur and professional chat rooms
Cons
Male, couples, and transgender performers are limited
Satisfaction is not always guaranteed
A smaller amount of models to view compared to other webcam sites
Streaming Quality could be improved
conclusion
XLoveCam offers many features for users looking to get their feet wet with European live amateur sex shows. The cam girls speak many languages and the videos load quickly. The customer service team are ready to help you with any questions you have. Even though XLoveCam may not be the cream of the crop of webcam platforms, it still offers users many perks.