My Free Cams – Free Live Sex Shows Seeking Tips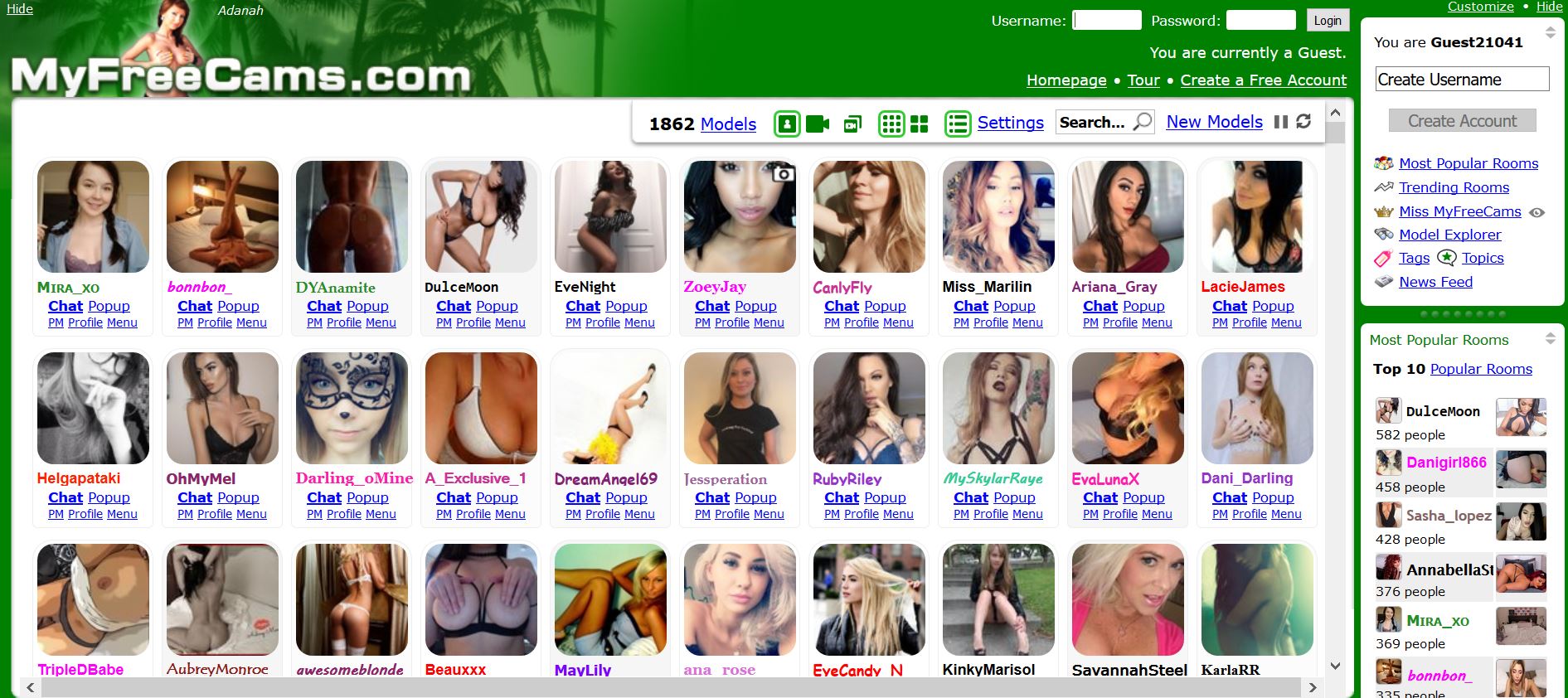 Reviewed by bestlivecamsite
My Free Cams is the original free live webcam site in the adult entertainment market. Before this site was launched, all cam sites charged visitors on a pay per minute basis, but the owner of MyFreeCams had a better idea!
Instead of requiring every person to pay to see a live sex show, the site was the first to give fans the option to tip the performers instead. That makes the experience much more like going to a strip club, and if you want to be a high roller getting lots of attention from the girl you can decide to tip big, or you can sit next to a high roller and watch the show he is getting from the bar stool next to him and get to see a fully explicit show absolutely free!
Review of MyFreeCams
Originally launched in 2002, many cam industry insiders laughed at the idea of creating a completely free live cam sex site. They said it would never attract top models, wouldn't be able to bring in a large audience and thought it would fail within a year or two. Wow were they all wrong about it! Instead MyFreeCams quickly became one of the most popular webcam sex sites in the world and the site has managed to attract more American cam models than just about any other in history.
What the so-called experts underestimated was the generosity of cam fans. Over the years, the free chat site soared in popularity and accrued a massive number of cam models. It now even boasts the biggest collection of American webcam models out of any cam site in the industry. MyFreeCams only offers females on this all cam girl site. There are never any men broadcasting so you'll never be surprised buy a stray cock showing up on your screen.
The selection of more than 100,000 models and the power of more than 5 million registered members makes My Free Cams one of the main go to destinations online for everyone seeking a world class live sex show experience right now!
Cam Girls
As mentioned above, My Free Cams is 100% cam girls with zero men or trans performers anywhere on the site. That means every single preview window and live cam show is focused entirely on the tits, ass, sex toys, throating skills and personality of top female performers in the live sex show world.
Cam Men
If you want to see men, you need to go somewhere else. My Free Cams has zero male models.
Cam Couples
If you want to see Couples fuck on a live stream, you need to go somewhere else. My Free Cams has zero Couples as models.
Free Cam Model Profiles
The models can have profile pages but most are pretty sparse. Some will offer premade picture sets or short clips, most have their measurements and a likes / dislikes section… but they really don't tell you much in the form of a true model biography unfortunately.
Webcam Sex Chat Options
The My Free Cams site does allow Open Video Chat, Private Chat, Spy Shows and Group Shows but the vast majority of the action shows up in two simple ways. The first, and most popular, are tip based live public shows where a model might say she will do a full anal dildo show once she gets a total of 400 tokens in tips and everyone watching can contribute as much or as little as you want toward that show. For high rollers, the site does also allow private shows where you and a model can agree on a price to go private. Unlike other sites with set prices, at MyFreeCams you get whatever price you negotiate yourself with the model, so be ready to seek out bargains by convincing girls to do even more for you than they might do for someone else.
Live Sex Video Quality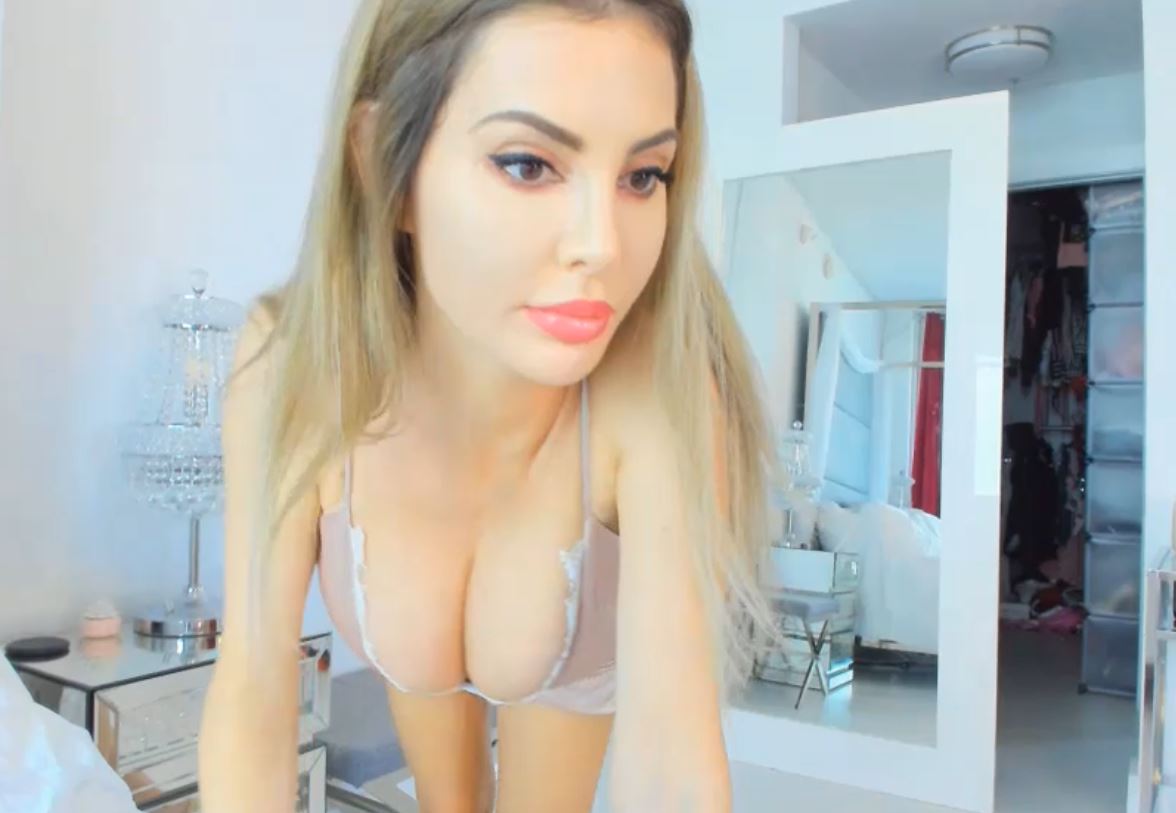 Unfortunately, the video quality is much more a function of the cam model's setup than the platform itself. That means, some models working in professional cam studios or from places with strong Internet connections have terrific video quality, while others much less so from their independent cam studio in a third world country. Always watch their feed a while in free public chat to get a feel for how good the video quality is before agreeing to tip big or take her private.
MyFreeCams Mobile Cams To Go
My Free Cams recently added an entire "mobile version" to the site and you can click a button in the top menu to switch back and forth from desktop to mobile or the other way around. The Mobile version works well, but sadly it doesn't autodetect your device, so you have to remember to choose the right viewing method for your own viewing device each time you visit the site. Also the two versions are similar but not exactly the same, so it takes a little time to see where the filter buttons are and to become an expert with each interface since they aren't identical to each other.
MyFreeCams Prices And Discounts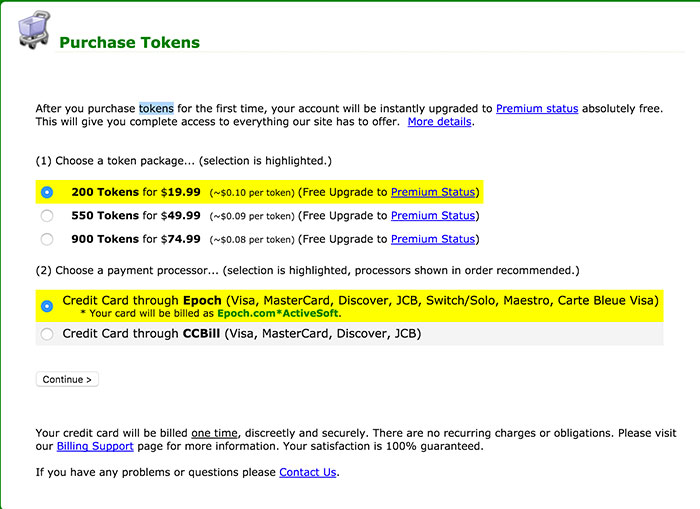 My Free Cams offers a few different token packages with a very small discount for buying larger token amounts. Also, the 900 token package is the largest one that allows payment with PayPal, anything bigger than that requires a credit card instead. Still, with so much available for free in rooms where other people tip, your price per orgasm is actually the lowest it could be on any major cam site.
Getting Started on MyFreeCams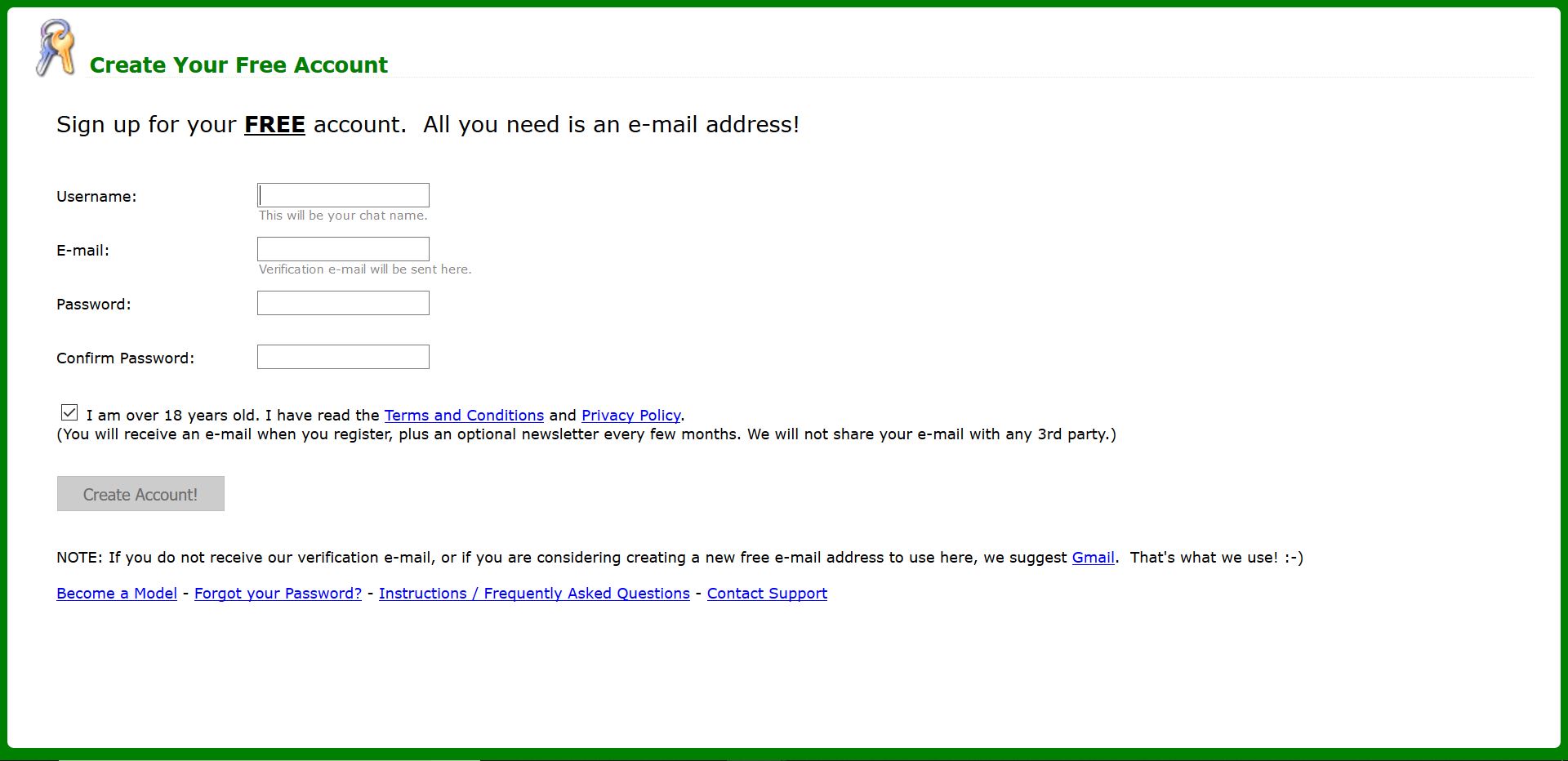 Signing up is always free and super simple. Just make an account and you can begin chatting with most of the models right away. You don't have to pay a penny, but it should also not surprise you that models can see how many tokens you have left and they do give most of their attention to members who have at least a few tokens available to spend in their accounts.
MyFreeCams Customer Support & Wiki page

MyFreeCams doesn't offer much live support. However, the Wiki page is really useful and will answer pretty much any technical question you could come up with. Check it out here.
Pros
One of the largest collections of popular webcam models
It really is free to register and watch explicit cam shows
The site doesn't have any annoying ads
Perfect for Desktop, Phone, iPad or any other viewing device
Cons
Bare bones design isn't very appealing
Some models have weak Internet connections
Buying many tokens doesn't get you any major discounts
conclusion
Yes, the My Free Cams site really is free and yes you really can watch live stream sex cam models fucking themselves online right now without ever paying a penny. The site doesn't have any men or couples available, but if you want to watch American girls orgasming in every solo girl way possible, this is the site that is going to get you off the fastest with the lowest cost per orgasm offered on any live sex site in the world. See for yourself and Enjoy!