Streamate – Stream Live Porn Cams With These Porn Web Cams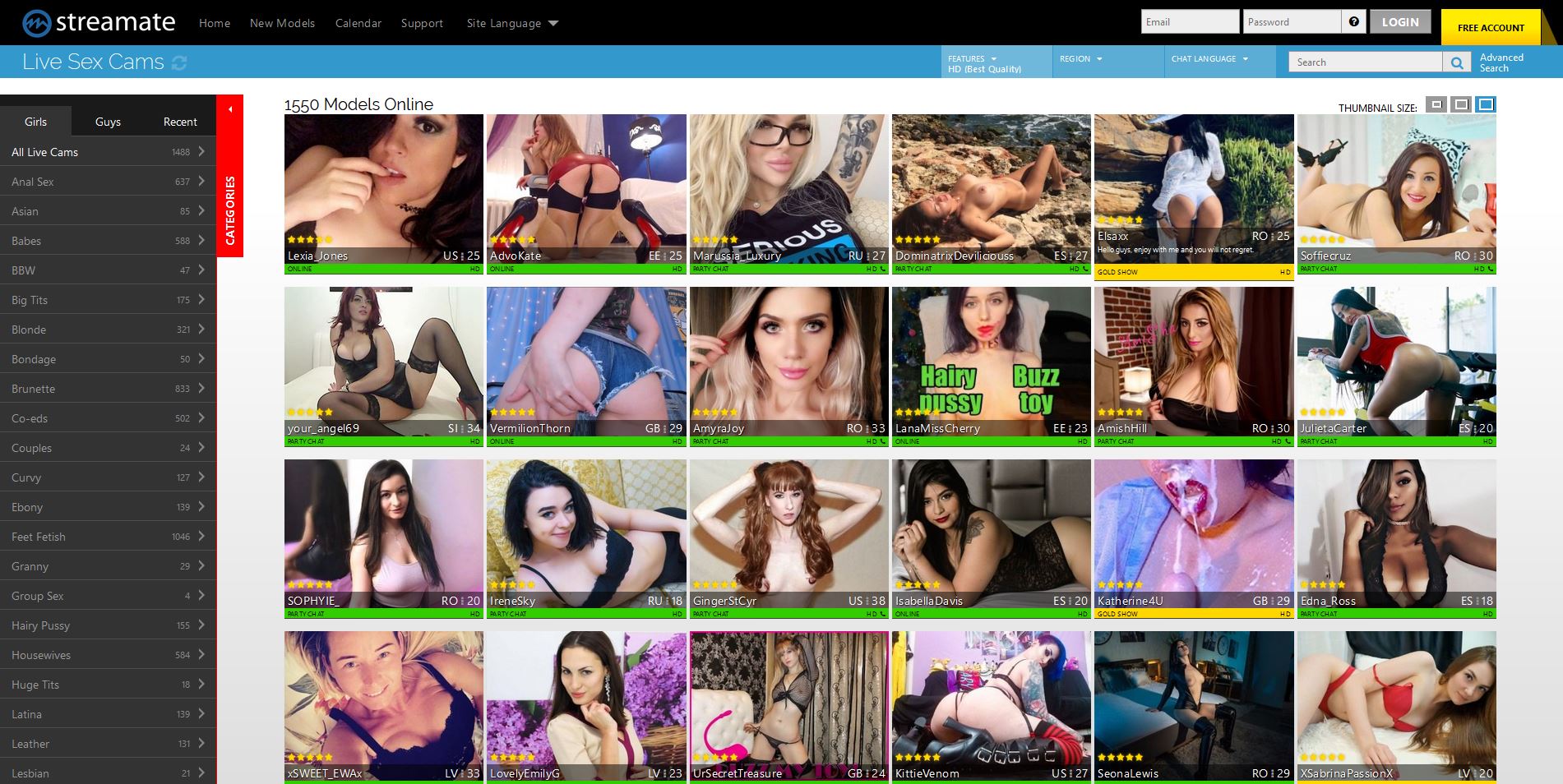 Reviewed by bestlivecamsite
One of the originators of the live amateur cam world, Streamate has been online (and mostly kept the same design) since 2003. One would expect the design to become stale, but instead, it's become the industry standard. Streammate.com is one of the bestsex cam deals on the web and hosts a gigantic gallery consisting of over 40,000 sexy models, with thousands online 24/7 for good, sexy fun.
Review of Steamate
A majority of the models on Steamate are amateurs that film from home. Cam models are easy to find in their clean, organized layout, and their detailed categories and advanced search option. The advanced search option is one of the best things about the site; while initial categories seem limited, the advanced search allows you to look through male, female and trans models, even searching as detailed as body type, age range, spoken languages, and of course, fetishes.
Streamate has an enjoyable and relaxed environment, but it definitely requires you to pay to experience it fully. Live porn camgirls make a lot of money from tips, but there are also two levels of paid chat, private cams and exclusive cams. That said, there are still many scheduled shows, webcam rooms, and photo and video galleries that can be experienced for free.
Cam Girls
Streamate is the perfect place to find fetish orientated cam girls. Even the more vanilla cam girls often have a little leather and lace hidden up their sleeves. Nearly 1200 cam girls are online at a time, and this is the perfect way to get to know your favorite girls.
Cam Men
While most of the live camera porn models on Streamate are female, you can usually find well over 100 men broadcasting around the clock. While you won't see many gay cams streams on Streamate, its sister site, Steamen, is exclusively full of gay and straight male webcam models.
Cam Couples
Despite the large number of couples on Streammate.com, finding them can be difficult. Account holders may only post pictures of a single person, who started as a solo act and are still listed as such, or only have passing mentions on their profile that they do couple's shows.
Free Cam Model Profiles
Streamate is full of many choices, with new amateur models to models who have been camming for decades. Profiles are detailed, with lists of interests, kinks, and fetishes. How much detail is put up is varied from model to model. Another exciting feature of the profile is the search tags that appear. These comments can be an excellent way to know if the model will be to your liking. Models will often include schedules of their live cam sex shows too, so you can plan your viewings.
Webcam Sex Chat Options
There are five different chat features to Streamate:
Free Video Chat: This option is free to anyone who visits the site, no registration required. This chat features models performing for tips. Free live sex cam shows are great for warmups and finding new favorite models.
Private Chat: Private chat is a paid chat with live amateur camgirls, who will then take requests. Multiple users can pay to join private chats. All group chat features allow users to choose if their messages are visible to the entire chat room, or only to the cam model.
Gold Show: Gold Shows are bought with Streamate Gold currency. Models will set up a countdown to a special show, during which they will collect tips. The content of the show will be influenced by the chat session leading up to the special show. It is a minimum one gold to enter a Gold Show, though individual models can set prices.
Exclusive Chat: This is a genuinely private chat, just you and the model of your choosing. For as little as a few cents per minute higher than the Private Chat price, you can enjoy the truly personalized play.
Discounted Block Sessions: Discounted Block Sessions are pre-planned, scheduled live porn cams set up by members and performers, with a discount applied based on the length of the show. These blocks can be either private or exclusive chats.
Live Sex Video Quality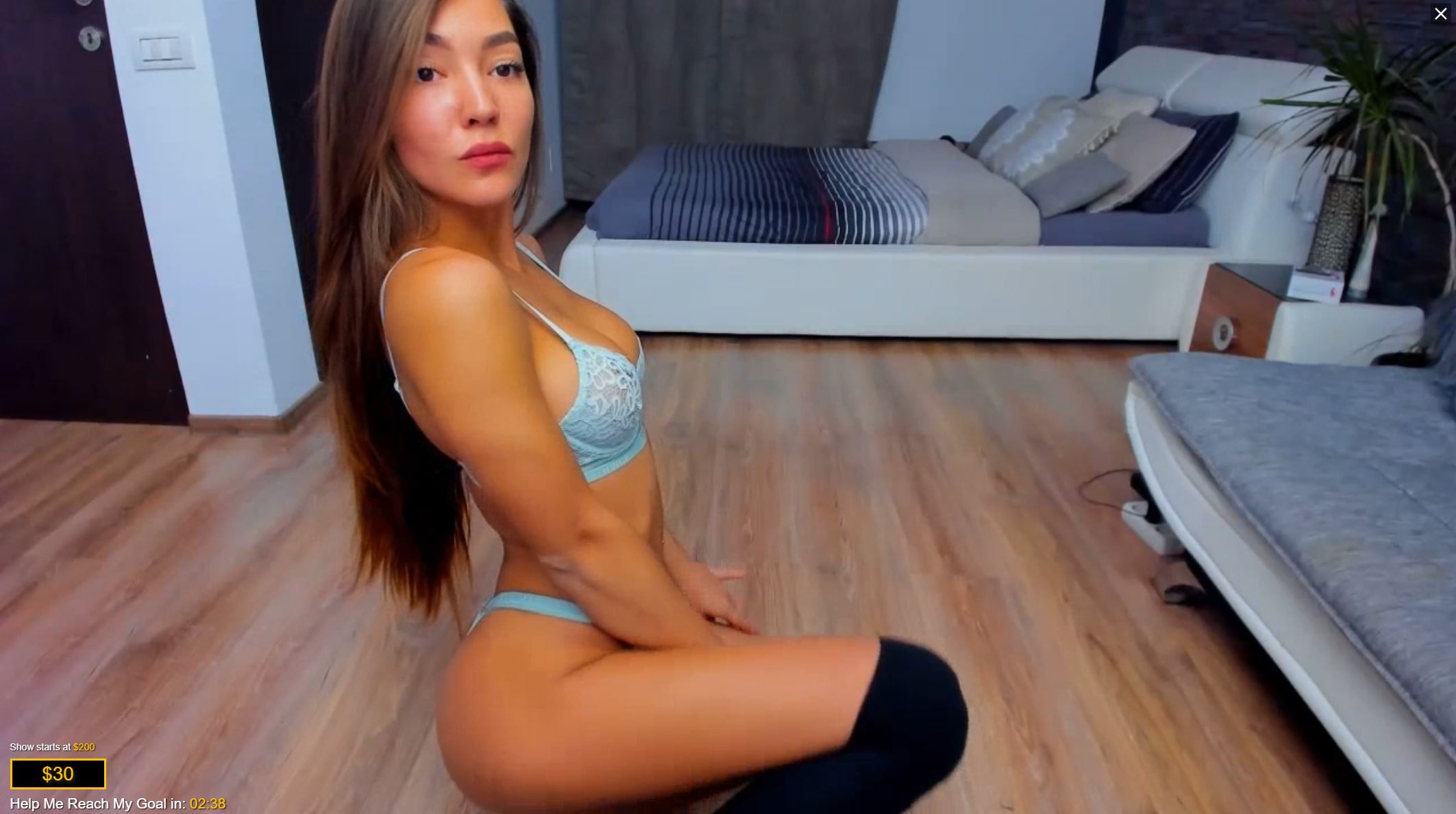 Cam models on Streamate are not required to have a minimum camera quality. There is a 720p HD max, and most of the models stream at this level. We noticed a slight delay in stream quality whenever you enter a chat room, but after a few seconds, it improves a lot and turns into HD.
Streamate Mobile Cams To Go
Streamate's mobile site is functional, but is much slower than their desktop site, and lacks the Cam 2 Cam chats function. Holding your mobile device vertically is the best for chatting, though it reduces the screen size slightly. There is no video quality selection available in mobile chat, either, and requesting the desktop version on your mobile device redirects back to the mobile version.
Streamate Prices And Discounts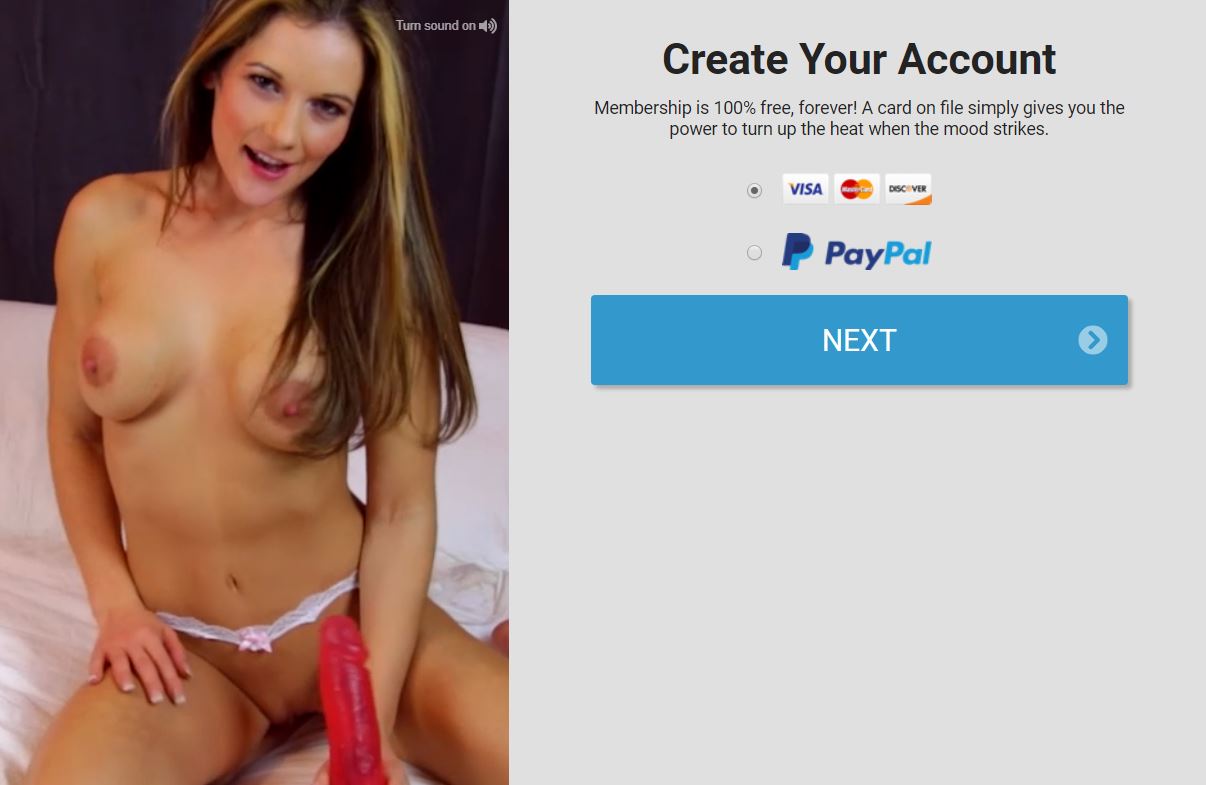 Unlike other sex cam sites, Streamate makes the process of purchasing premium access extremely convenient. Instead of buying credits, you simple put your Credit Card on file, and whenever you feel like having some extra fun, the card will be charged directly, rather than through a system of tokens.
The average cost for a show on the site is $2.99 per minute, with some live porn shows as low as $1.00 per minute.
This doesn't mean you lose control over your choice to buy or not. You will never be charged without your prior consent.
Getting Started on Streamate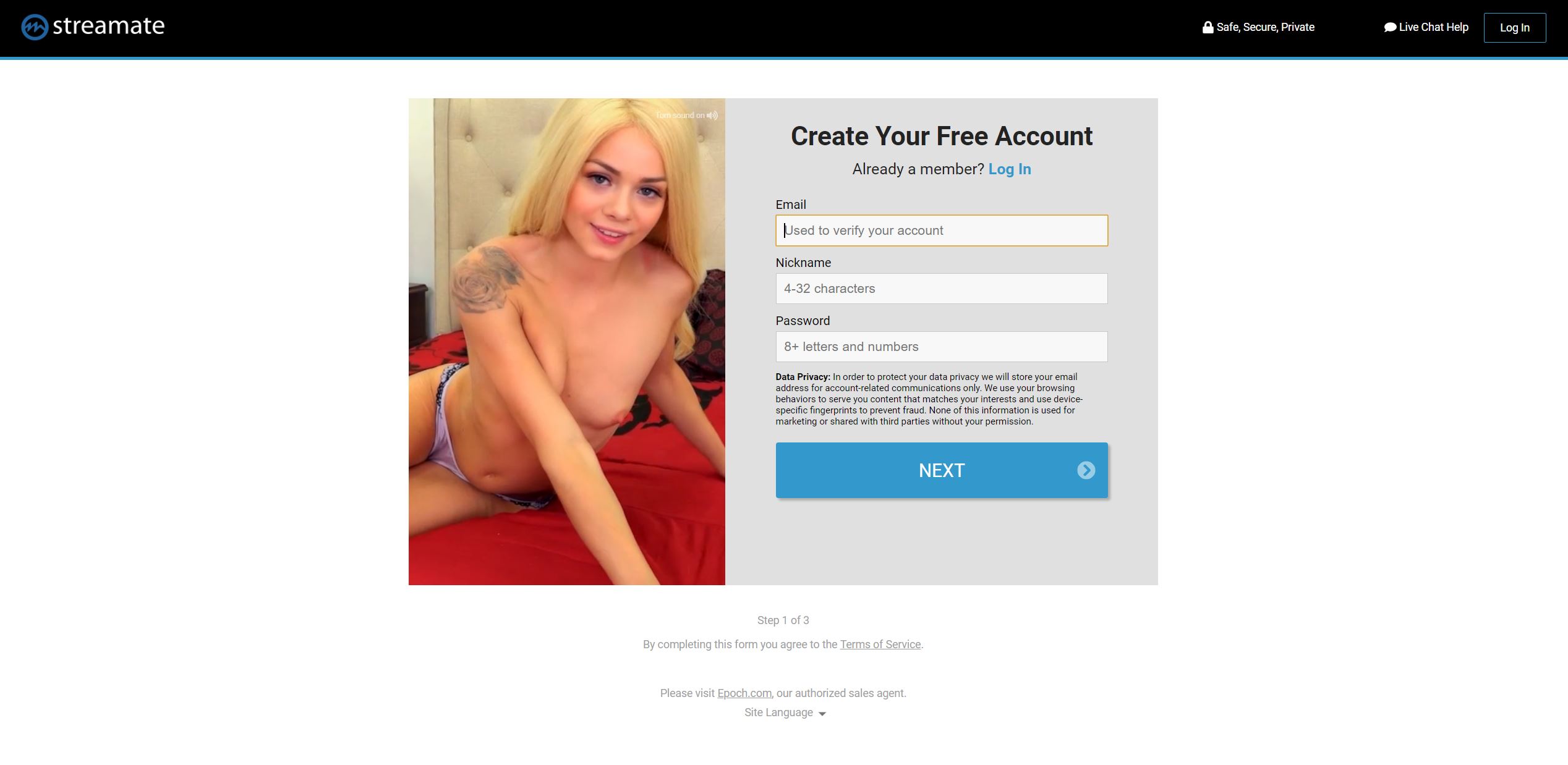 The process to get started is easy and straightforward. An Email, Nickname and Password is all you need!
Streamate Customer Support & Assistance

Customer Support is one of Streamate.com's significant strengths. There are a variety of contact methods, such as live chat support and separate email support lines for technical and billing issues. All ways of contacting their customer support are reliable and quickly responsive.
Pros
Cam 2 Cam cams available in private and exclusive chats
Any user can buy into Gold Shows and be active in private chats
Pricing on paid shows is reasonable
There is a daily spending cap to help you keep your budget
Cons
Streamate does not have a minimum standard for camera quality. Despite this, a majority of their models have very good setups
Payment options are limited
Free shows will suddenly switch over to private shows, quickly and often
Only one live cam chat can be opened at a time
conclusion
Streamate.com is a veteran of the cam model game, and it shows. This site is solidly established, with a user-friendly interface, reasonable general pricing, and plenty of fun, sexy models. With a broad range of amateur cams available around the clock, and a variety of fetishes represented, Streamate is worth joining with a free membership.